Get Organized with Calgary's Helen Youn
Aug 10, 2017, 18:29 PM
Fall marks a great time to get back into a routine and get reorganized. With September right around the corner, Calgary-based organizational and tidying expert Helen Youn, the only KonMari Method Certified Consultant in the western prairie provinces, is sharing some of her key home editing and organizing insights.
Helen's training comes straight from Japanese decluttering guru Marie Kondo, founder of the KonMari Method and #1 New York Times best-selling author of The Life-Changing Magic of Tidying Up and Spark Joy.
Helen will be sharing her practical advice during presentations at the Calgary Fall Home Show on the Urban Barn Main Stage on Friday, September 22 at 3PM and Sunday, September 24 at 2PM. From common mistakes people make when approaching tidying and organizing, to how to tackle unnecessary junk and get to the root of what truly sparks joy in your home.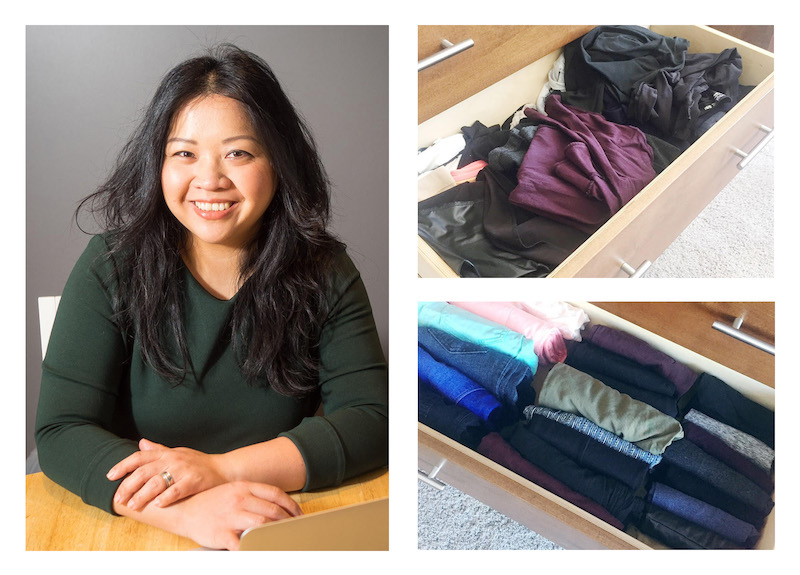 Photo Courtesy of Helen Youn
In desperate need of organizing advice? We asked Helen to share more about the life-changing magic of tidying up and how she approaches organizing and editing your belongings to achieve your ideal lifestyle. Check out her top tips below.
"Tidy a little a day and you'll be tidying forever."

The KonMari Method is about committing yourself to do a once in a lifetime Tidying Festival. This might sound daunting, but by tidying up in one shot, rather than little by little, you can dramatically change your mindset. During your KonMari Tidying Festival, you look at every single item in your home. Truly asking yourself, "does this bring me joy?" in order to make the choice to keep only the items that bring you joy and to select a permanent home for each of your spark joy items. When you choose to keep only the items that bring you joy, you are choosing to live joyfully. In return, your home will support you to live your ideal lifestyle.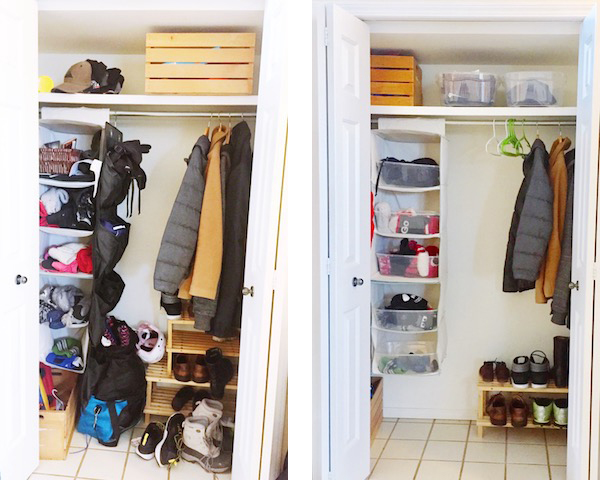 Photo Courtesy of Helen Youn
Tidying is something that we're all expected to do as a responsible human beings, but most of us weren't taught how to do it at all. This is why people generally have a junk drawer, a rental storage locker or a garage so full of things they can't park their cars inside.
There are no rules other than "does it spark joy?".
This idea is very different than other methods where it might be about practicality or frequency of use. There are also no magic numbers of items to keep or an one-in-one-out rule. It's not about selecting what to discard but rather, what to keep.
When we hang onto the things we no longer need, we're hanging onto the past or have fear for the future. That is not to say you shouldn't have anything. I love things! The difference is that I keep my things not out of fear or regret but because they spark joy or are a necessary part of my life. But mostly joy. Even my can-opener sparks joy! There is no perfect formula for joy or a set number of items to own in each category, which is what makes tidying so personal and emotional at the same time.
Tidy by category, not by room.
This is what truly makes the KonMari Method so effective, as many of us tidy room-by-room. If you don't tidy by category, it's hard to know how much you really have. For example, you might keep a pair of scissors or a few pens in each room and not realize it adds up to 15 pairs of scissors and 100 pens! I work with five main categories: Clothing, Book, Paper, Komono (term used for Miscellaneous items including Kitchen and hobby items), and Sentimental Items.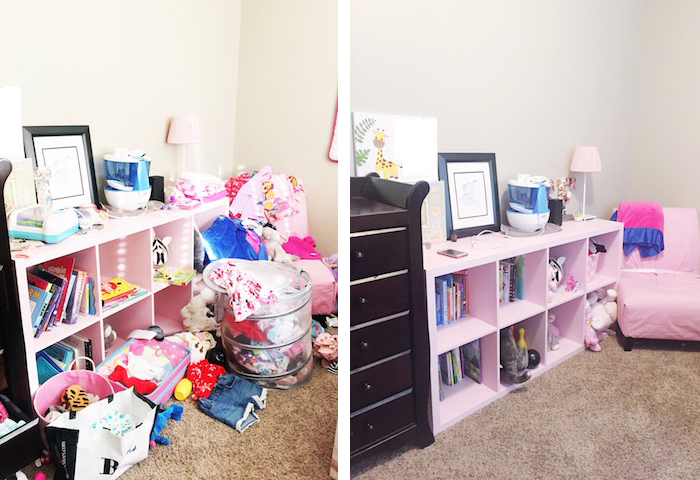 Photo Courtesy of Helen Youn
You will not be making decisions based on fear or guilt or any of the other negative reasons to keep an item. In your KonMari journey, you discover who you were, who you are now and define who you want to be. How can you be your ideal self if you don't know who that is or what your ideal lifestyle look like? For some of us, we discover our true selves in this tidying process.
Catch Helen on the Urban Barn Main Stage along with the rest of our talented line-up at the upcoming Calgary Fall Home Show, happening September 21-24, 2017 at the BMO Centre, Stampede Park.
The Calgary Fall Home Show, formerly the Calgary Home + Design Show, is the same great show with a fresh new name for 2017. Save yourself a seat front row centre for the stellar Urban Barn Main Stage lineup and take time to consult and shop from over 350 trusted exhibitors, along with a slew of new features. From renovation overhaul to brand-new build, DIY do-over to one-day décor dreams, the Calgary Fall Home Show is where big ideas, trusted advice, and fresh inspiration unite. Connect with us on Facebook to get the inside scoop on show news and score 2-for-1 tickets.We can't wait to connect with you!
BMO CENTRE
SEPTEMBER 21-24, 2017.