Design Decisions with Brittany McNab
Sep 13, 2022, 16:31 PM
When it comes to home decor, design and everything in between, it can be daunting to tackle a home improvement project yourself. From Pinterest, Instagram, HGTV, magazines, and more, there seems to be endless streams of inspiration. Trends come and go and they seem to be changing faster than ever thanks to social media. For homeowners looking to revamp their style or are wanting to be sure they're designing a space they'll love forever, we caught up with interior designer Brittany McNab of Fifteen Twelve Home Co. to chat about the latest trends and how you can be sure your next project is as stylish as ever!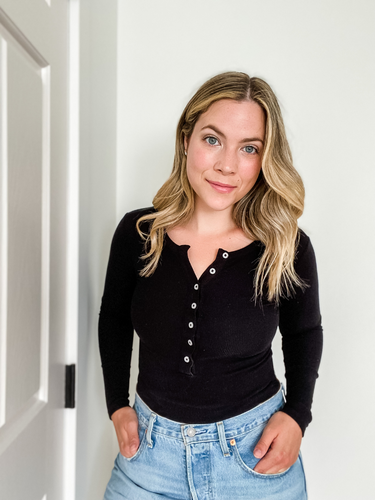 "I personally place a lot of emphasis on timeless design, but it is so fun to try out trends! My tip is to start with a foundation of timeless design by picking finishes and furniture that will stay in style for a long time," says McNab. "From there you can try trending things in the form of small accessories, paint, or even something you made yourself." Her advice for not breaking the bank just to be trendy? "I love going to the thrift store and buying something I can hack or make new. The trick here is not to invest too much time or money in something that you won't love in a year or so."
Likely one of the hardest parts of DIY-decor is creating a cohesive feel throughout your home. You want to make sure your design picks make sense and create a sense of unity. "My best tip for keeping things cohesive is to lay everything out and make sure that everything plays really well together. You can do this by gathering all your finish samples together on the table and snapping a picture, or you can put all the items that will be going in the design into a program like Canva to make a concept board," suggests Brittany. "Once you see your flooring, tile, counters, cabinets, paint colours, fabric etc. together it will become apparent whether what you have is a truly cohesive space or a mismatch."

In addition, sourcing your finishes, furniture and decor from different places can make this a challenge. Brittany suggests taking a closer look at the qualities pieces of furniture or decor have such as the lines a piece might have like straight and clean or curvy and ornate. It's also important to consider the colour scheme and if it makes sense for a certain style or goes well with the other pieces in the room. "It's also important to take into consideration things like fabric type, wood tone, and metal details - ask yourself whether those qualities belong to the style you are going for." She adds however that layering styles is perfectly normal and sometimes even better! "For some reason if you are drawn to a piece of furniture or decor item, but you don't think it necessarily goes in your room– you can always incorporate it in by adding other furniture and accessories of the same style and layering two or more styles together for a look that ends up feeling really intentional and uniquely you."
If you're on the hunt for a new style to keep an eye out for, some popular styles Brittany has been loving are organic modern, transitional and California casual. The ever-changing she notes likely comes from styles that overlap, and layer well together. "You'll notice that items you see in one design style tend to pop up in other styles, and that styles are constantly evolving– blurring the lines between one style and another. While this can be confusing at times, I feel like it's such an opportunity to express your personality and versatility through design and really have some fun with it."
After all this, we're feeling especially inspired to tackle a new project this season. If you're looking for more, Brittany will be at the Calgary Fall Home Show September 30-October 2 where she'll be designing a unique feature called Design Decisions! "This feature will showcase three design styles that I'm loving right now: organic modern, California casual, and modern farmhouse. I want to show people the elements of each design feature, and how they can include these elements into their own home. All of the products I'm using will either be local, Canadian, or available in Canada to make these styles truly attainable. I can't wait to share these designs at the show!" In the meantime, purchase your tickets in advance at www.calgaryfallhomeshow.com and follow Brittany McNab on Instagram at @hurryhometoyou.