Sponsor Spotlight: RenovationFind
Sep 26, 2022, 16:31 PM
We're excited to have RenovationFind as a sponsor of the 2022 Calgary Fall Home Show. Before you visit this innovative company at the BMO Centre from September 30-October 2, please enjoy our brief interview with the RenovationFind team below.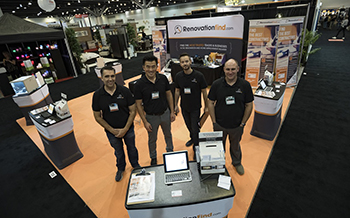 Q: How does your service work?
RenovationFind.com is a free online directory of home improvement companies, contractors and trades. Companies must go through our stringent screening process to get on the directory. We use a third-party organization to screen for correct business licenses, insurance, and WCB coverage. We continually monitor the companies to ensure they keep the high standard and for any unresolved customer complaints. In addition, companies with a good standing membershipwith the Better Business Bureau will receive a higher ranking on the site.
Homeowners can go onto the website and browse home services categories to find a company in their city. So whether you need an interior designer, garage door company, painter, electrician or home addition contractors in Calgary, you can find one of our site.
Because the companies are all vetted and RenovationFind Certified, you can rest easy knowing you're hiring a reputable and trustworthy company for your project. Plus, we get to promote worthy and deserving companies at the same time.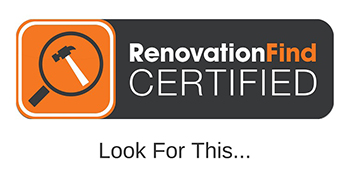 Q. What inspires your services?
I've been working in the home renovation industry for a long time and have heard so many stories about homeowners getting taken advantage of by bad contractors. Contractors had treated them poorly or left them with terrible or unfinished work. So we wanted to create a data-driven resource to help homeowners find reputable and quality companies. Not only does it protect and help homeowners, but it helps out those good companies and can help improve the reputation of the renovation industry.
Q: What can we look forward to from you at the Calgary Fall Home Show?
We invite everyone to come to see us at our booth at the show! You can post your project by filling out a simple digital form with your project details. Then, we'll send the details to three qualified contractors in your area, and they'll get back to you for more information and to provide an estimate for the job. So, for example, if you want to paint your interior this fall, we will send your project details to three of the best painters in Calgary.
Additionally, if you sign up for a RenovationFind membership, we'll enter you in a draw to win $1,000! RenovationFind Members receive special pricing and discounts from our partnering companies.
Q: What advice do you have for homeowners?
Please, always take the time to conduct research on contractors before hiring them. They should be able to give you references and proof of essential credentials like licensing, insurance, and WCB coverage. If a contractor doesn't want to show you these things, that is a big red flag.
When asking for references, ask to see the three most recent projects they've done. That way, they can't just send you their five-star reviews, and you'll get the most accurate picture of what it's like to work with them.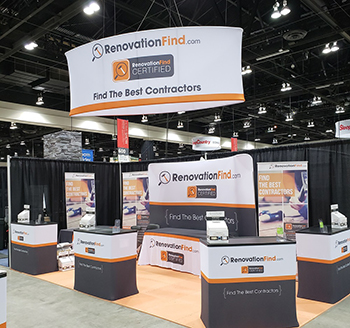 Q: What's your favourite part of the Calgary Fall Home Show?
We love meeting homeowners and learning about their dreams for their homes! We want to share how we can help with those projects by connecting them with great contractors. The initial first step of finding and hiring someone can feel stressful, but it doesn't have to. It's also a win for the businesses on our directory because they get connected with clients too.
Q: Are there any success stories you'd like to share?
We've gotten a lot of really positive feedback from homeowners about their experience using RenovationFind Certified companies. They've shared that they feel less stress hiring someone to work on their home and have had positive experiences.
On the other side, we work hard to market RenovationFind Certified companies to their target demographic. They get quality leads through the website, and it helps boost their online presence and business. As a result, many customers and companies have had success with the connections made through RenovationFind.
Q: What can folks expect when they work with you?
If you're a homeowner, you can expect to find a trustworthy home services company or contractor with a proven reputation for quality work and service. RenovationFind.com is free to use and offers a wide range of certified companies. For example, you can find commercial general contractors in Calgary, home builders, flooring stores, plumbers, roofers, handyman services and many others.
If you're a contractor or renovation company, partnering with RenovationFind has many benefits. First, screening and certification can help you build a brand of trust with your current and potential customers. We also provide a suite of digital marketing services, including email marketing, blog posts, social media marketing, banner web ads, and search engine targeting to promote the companies on the directory. These services can improve online presence, SEO, web traffic, and generate quality leads.