Dare to DIY - Do It Yourself for Beginners with Colleen Pastoor
Sep 14, 2023, 17:30 PM
It's easy to see that DIY is having a moment. From TikTok to Pinterest and every online space in between, your favourite creators are upcycling and transforming their homes on the cheap, but if you aren't overly skilled and crafty, the idea of taking on a DIY project may feel overwhelming.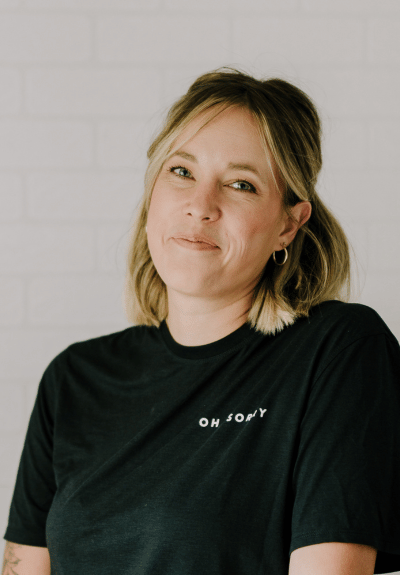 Luckily, DIY-extraordinaire Colleen Pastoor has a host of tips and tricks to take the confusion and anxiety out of doing it yourself. Colleen, a featured presenter at the 2023 Calgary Fall Home Show, shares step-by-step instructions on home projects on her blog, Lemon Thistle. Ahead of her main stage presentation at this year's show — where Colleen is presenting alongside hundreds of the biggest names in home design, decorating and DIY — we asked Colleen to give her best tips for choosing (and finishing) a home project.

What are your top 3 tips for a new DIY-er?
Colleen: Firstly, please, please let yourself try things without the pressure of getting it "right". There's a lot of trial and error in DIY and learning what works for you and what doesn't. It should be fun! Don't stress yourself out of a good time.

Secondly, if you're taking on a bigger project, specifically in your home, take time to do the research and price things out ahead of time. Ask yourself: What skills do you need to learn? Can you watch some videos to better understand the tasks? When you're pricing things out, don't forget to price out the consumable supplies and any tools you might need in addition to the actual materials! I have a spreadsheet I use to make this easy to pop numbers into.
Finally, ask for help! Maybe your dad or sister-in-law have some skills and knowledge they could share with you. It never hurts to ask for help when taking on something new. Order pizza, share a bottle of wine and make a night of it because any project is more fun with a friend. Remember, they can always say no, so you don't need to feel bad for asking! The same goes for tools! If you're just building your tool collection, you can do that slowly by borrowing some of the tools you'll need less frequently.
What are your favourite resources for discovering DIY projects?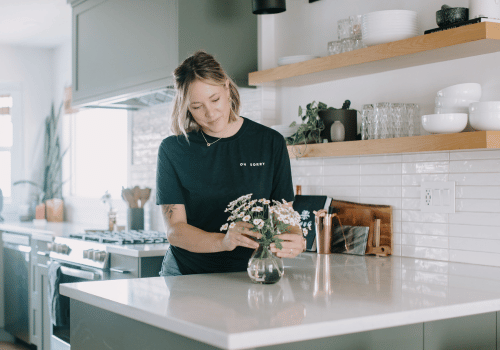 Colleen: As a DIY blogger, I've got to say blogs! I love seeing what other DIY bloggers are taking on in their own homes. I follow so many on Instagram, that I rarely see my own family's posts anymore! You can find DIY bloggers on Instagram, subscribe to newsletters, YouTube or on Pinterest. Spend some time searching for people who are doing projects you love and build up a roster of creators who fit your style.
What advice would you give to someone who wants to get into DIY home projects but doesn't consider themselves 'handy?'
Colleen: Give yourself some grace! No one is born handy; at least most aren't. There are probably some things you're doing in your daily life that seem second nature now, but at one time or another, felt really intimidating. The more you try and do, the easier it becomes. Just remember, everyone starts somewhere!

If you're feeling like you'll wreck your house or waste your money, start with low-commitment projects to build your skills and confidence, like an accent wall, a piece of wall art, a DIY piece of furniture or even painting!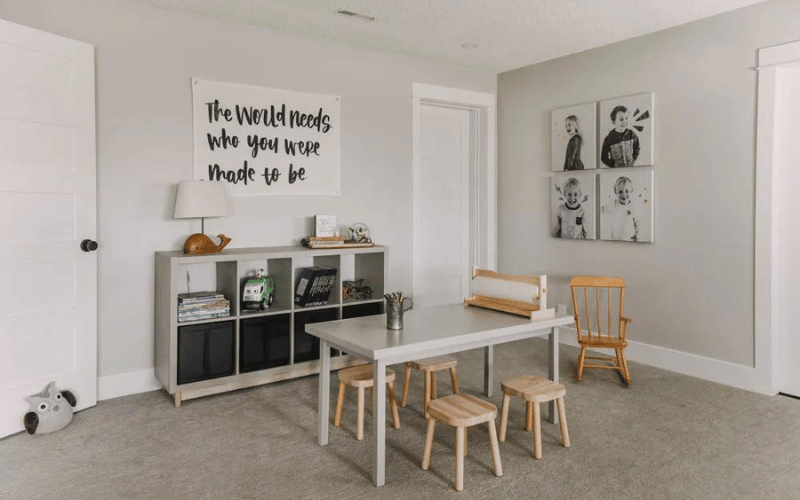 Calgary Home Show
Make sure to catch Colleen along with more than 300 presenters, vendors and booths at the 2023 Calgary Fall Home Show running September 29–October 1 at BMO Centre. You'll get a chance to learn about the biggest trends in home design, decorating and DIY for the coming year, including interactive displays and presentations about how to transform your living spaces. Tickets are available online.

Follow along with what Colleen Pastoor is doing on Instagram where you can see DIY Decor, Reno +Craft Tutorials.